Jun, 2021
Children with cancer ring in end of treatment
Thanks to the generous support of a local family, the Ring the Bell project has been brought to life at Gold Coast University Hospital, giving children with cancer a symbolic way to celebrate and acknowledge the end of their treatment.
Gold Coast Hospital Foundation partnered with Gold Coast Health's Children's Ambulatory Care Unit to create a dedicated space in the Paediatric Outpatients Department, where children can enthusiastically ring a ceremonial bell and write their name and the date of their final chemotherapy treatment.
Local artist Simon McLean created a beautiful wall wrap featuring a fun beachside backdrop with seagulls and pelicans, alongside an inspiring and touching quote:
My chemo is done, this course is run and now I'm on my way!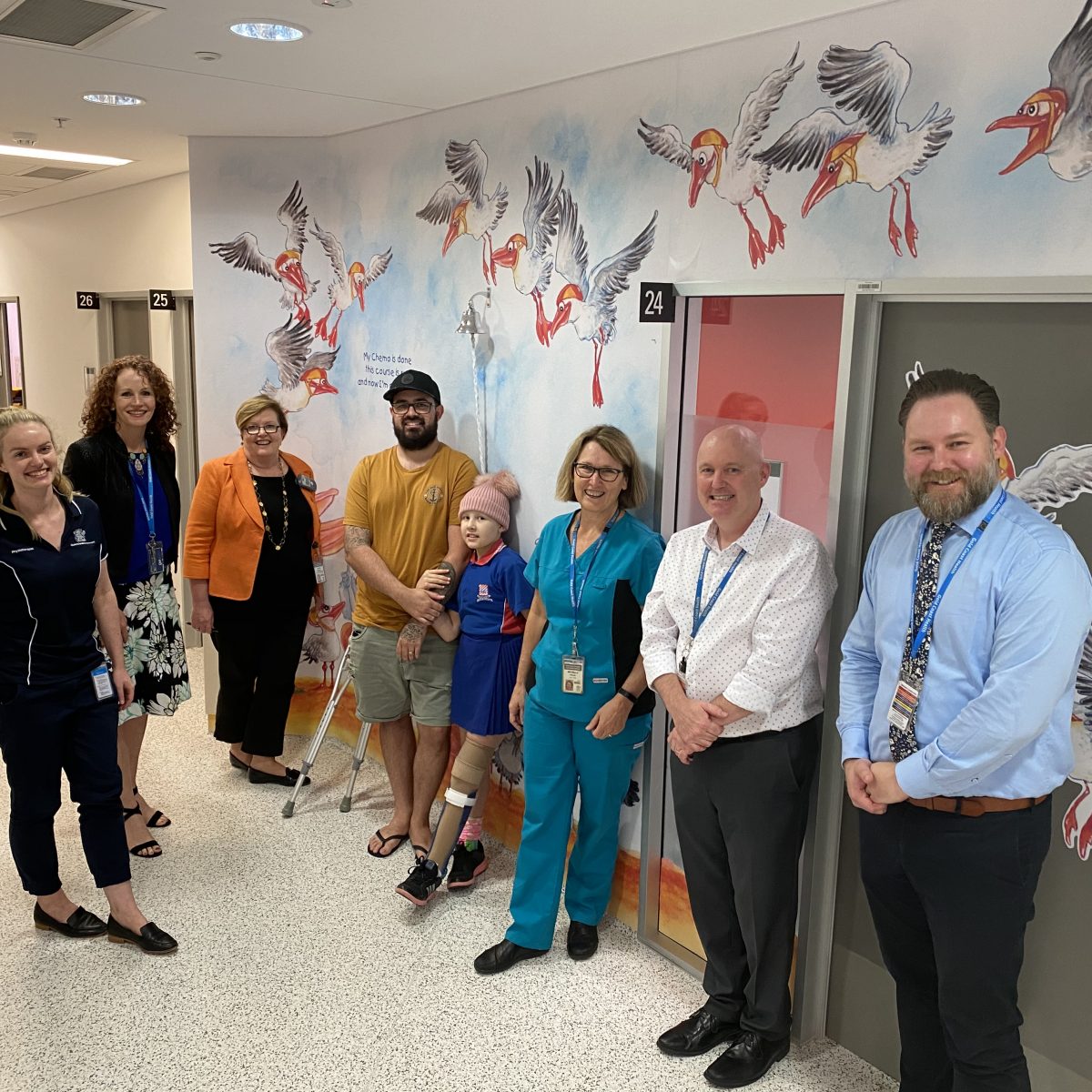 Paediatric Oncology, Haematology and Palliative Care CNC Michelle Noyes said children with cancer often spent a lot of time in hospital for intensive treatment and frequent tests.
"Finally reaching the end of a very long and challenging journey after months or years of chemotherapy treatment is a huge milestone for a young patient and their family," Michelle said.
"Ringing the bell and signing their name on the wall is a special moment for the children and teenagers we care for. They walk past the bell a lot during their chemo treatment and see how others have left their mark with a drawing or funny signature.
"It gives them something to look forward to and they plan what they will write or draw on the wall when chemo is finally finished."
Ten-year-old cancer warrior Mikiah, who was diagnosed with bone cancer in February last year and spent most of 2020 fighting for her life, was the very first cancer patient to ring the bell at Gold Coast University Hospital, signalling her last chemotherapy treatment.
There are now nine children who have added their names on the wall and had a go at ringing the bell to mark the end of their treatment.