Jul, 2021
Foundation funds vital airway clearing equipment
A long-term supporter of Gold Coast Hospital Foundation has provided essential funding to purchase a lifesaving piece of physiotherapy equipment that will drastically improve the life expectancy for patients suffering acute respiratory conditions.
Patients with motor neuron disease, a spinal injury or serious respiratory issue often develop chest infections and pneumonia because they are unable to breathe deeply or cough independently to effectively clear their lungs.
This can not only be life-threatening, but also extremely uncomfortable and distressing for patients.
The Pegaso Cough Assist device provides critical cough assistance therapy by simulating a natural cough to clear the airway and lungs of respiratory secretions.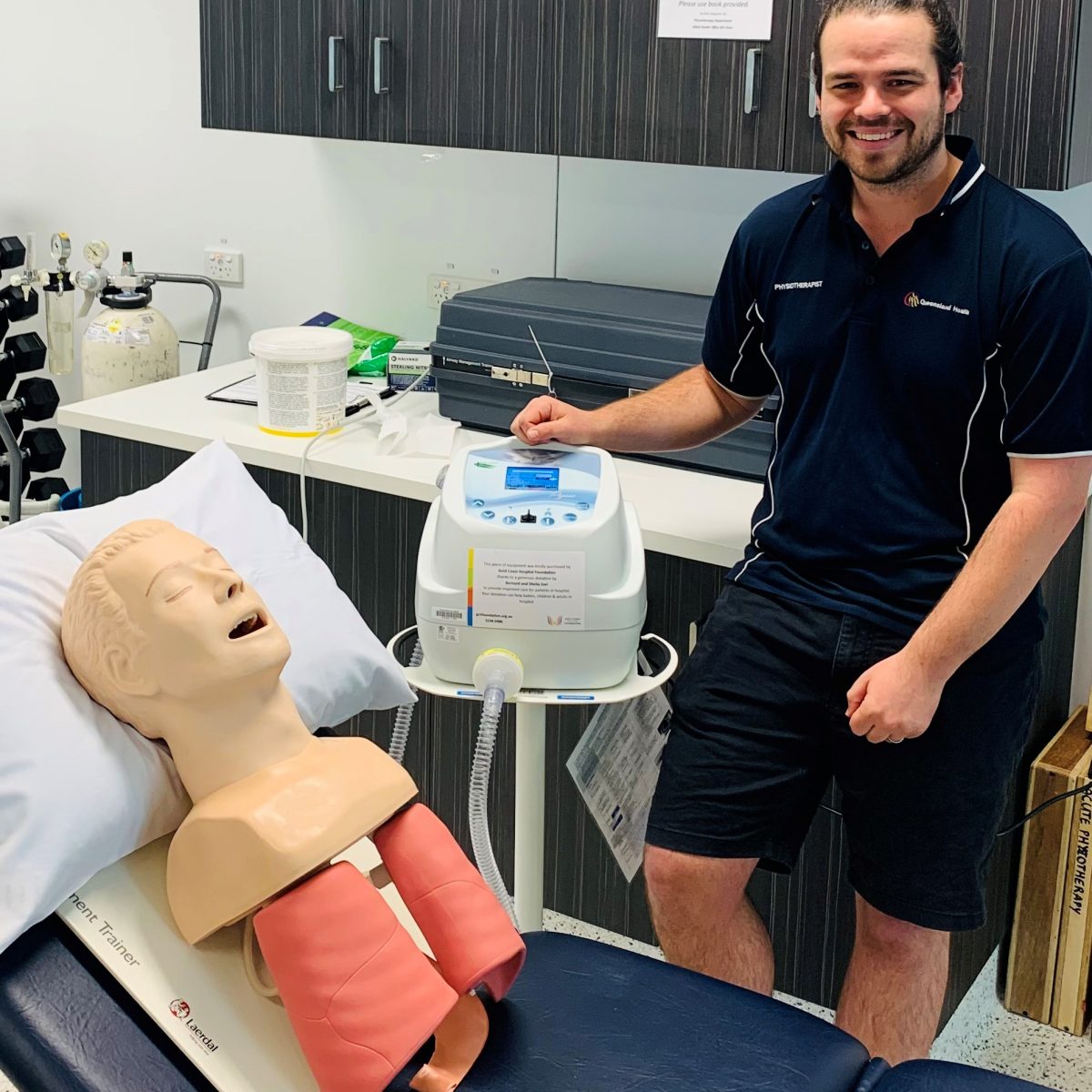 Gold Coast Health Senior Physiotherapist Andrew Shaw said the Pegaso Cough Assist machine has been a game changer for patients.
"Having this equipment is helping our patients recover faster and get home from hospital much sooner than otherwise possible," Andrew said.
"If it wasn't for this vital funding from Gold Coast Hospital Foundation, lots of patients would have much longer hospital stays or require more time in places like ICU or the Acute Respiratory Unit to undergo invasive therapies."
This is the first time the Pegaso Cough Assist machine has been available at Gold Coast University Hospital and has enabled some patients to live long enough for the birth of their first grandchild or to see their sons and daughters get married.
The device is expected to benefit close to 500 patients per year.