Donate your unwanted jewellery to help change lives
Feel good and be part of our Gold4good Appeal. Simply donate and transform your old, or unwanted broken jewellery to help raise much needed funds to benefit the health and well being of babies, children and adults across the Gold Coast region. Gold Coast Hospital Foundation is partnering with AJL Fundraising Group as part of its Gold4good initiative – turning unwanted gold or broken bits into new hope.
The Gold Coast Hospital Foundation Gold4good Appeal, which will run from June 1st – July 31st 2023.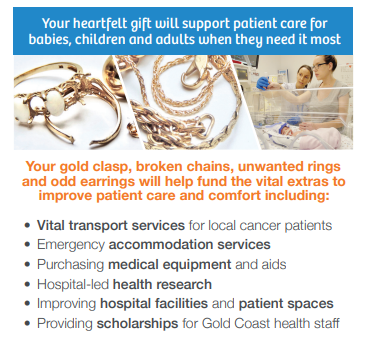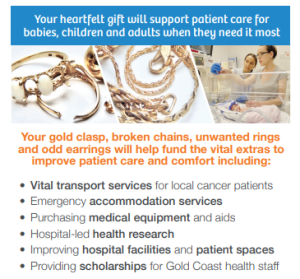 STEP 1 Collect or request your free Gold Coast Hospital Foundation Gold 4good Donation pack to help patient care at our hospitals.Fill in your details sign your Gold4good donation envelope.
STEP 2 Simply donate your old broken unwanted jewellery inside the padded Gold4good donation envelope and seal it. ( This can include gold coins or spare change)
STEP 3 Place your padded donation envelope into the larger yellow reply paid postage paid envelope, seal it and simply pop it into any Red Australia Post box. No stamp required.
Terms and Conditions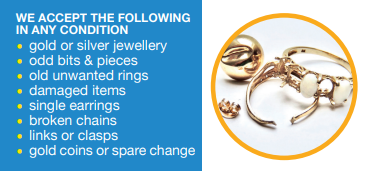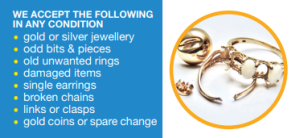 View the full terms and conditions below.
'
Collect a pack from our office or contact our Community Fundraising Coordinator
Get in touch