Aug, 2023
When every second counts, portable blood warmers can save lives!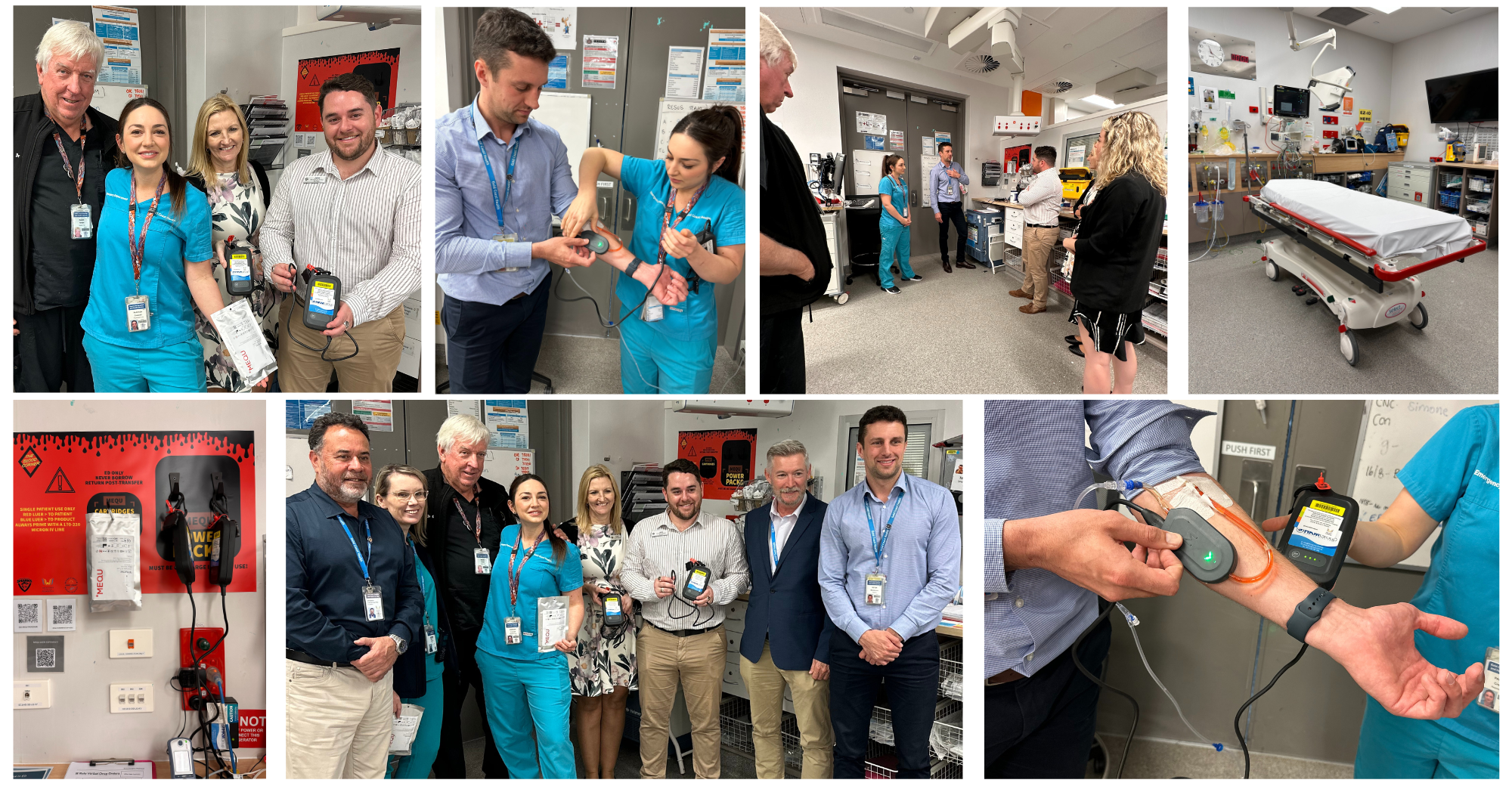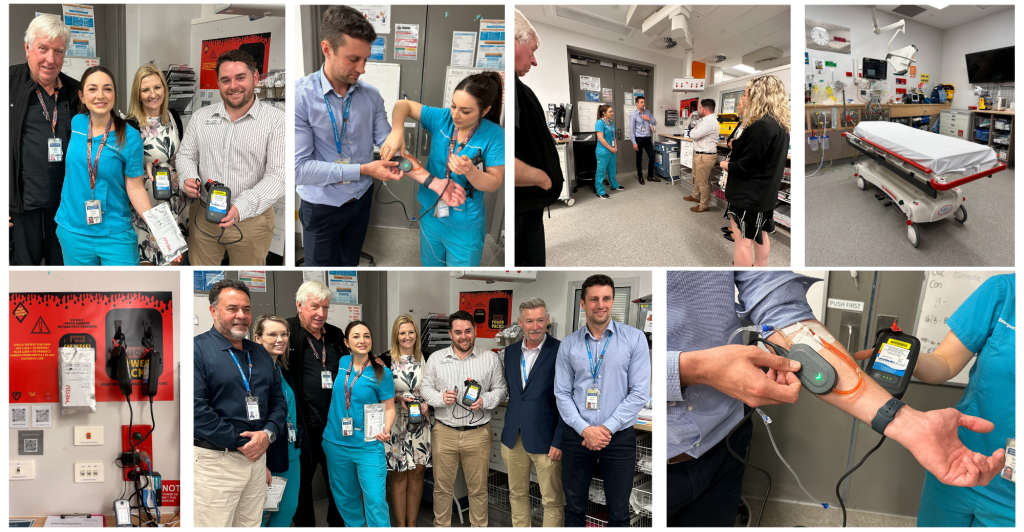 Director of Emergency Medicine David Green and the Gold Coast University Hospital (GCUH)  Emergency Department (ED) team are always on the lookout for ways to improve patient care. After a 2-week trial of the MEQU blood warmers the feedback was unanimous – this piece of life saving equipment was something they had to have!
The lightweight and portable MEQU blood warmers allow ED doctors and nurses like Emergency Consultant Dr Peter Henderson and Trauma Case Manager Paressa Creswell to deliver a bag of blood to a range of patient cases requiring blood in just 2 minutes, significantly increasing their chance of survival.
We had the pleasure of welcoming some of the Southport Sharks team on a tour of the ED so they could see the blood warmers and learn more about the positive impact these pieces of equipment will have on patients and staff.
"The Southport Sharks are so pleased to help contribute to the Gold Coast Hospital Foundation's mission in providing the best equipment, health education, research, and care for the Gold Coast region. This donation could not be possible without the incredible support of the Southport Sharks' members and staff, who generously contribute to the Community Benefits Fund by donating $1 from each annual membership fee, as well as weekly payroll deductions from staff."
We're so grateful to the Southport Sharks and their members for donating more than $19,000 from their Community Benefits Fund allowing us to purchase this equipment!
If you would like to get involved you can donate via our website here or email Vicki James at vicki@gchfoundation.org.au.