Aug, 2021
It's almost time for Scrub Up September 2021
The countdown is on for Scrub Up September™ for kids in hospital with our annual fundraising campaign kicking off for the month from September 1. Register now to show your support for the sickest and most vulnerable young patients like five-year-old Chase who is battling leukaemia.
Chase's parents, Tatum and Billy, had shared the exciting news that Chase and his older brother Hudson would soon be welcoming a baby brother into the family. But only four days later, this young Gold Coast family's world turned upside down after they were told the devastating news that Chase had acute lymphoblastic leukaemia.
Life became a blur of hospital visits, blood tests and intensive chemotherapy treatment as young Chase began his ultimate fight for survival. In his own words, Chase says 'he has sick blood and he can't wait to feel better'.
Chase's loving parents recall there was a time during their son's treatment when he could not walk. He completely lost all motor ability. When he tried to kick a ball, he would fall down.
To add another layer of stress to their nightmare reality, Tatum and Billy also had the COVID-19 situation to deal with, meaning only one parent could stay with Chase at a time. Tatum and Billy strived to keep their family together by alternating days staying by Chase's side in the hospital and caring for Hudson, Chase's adored older brother.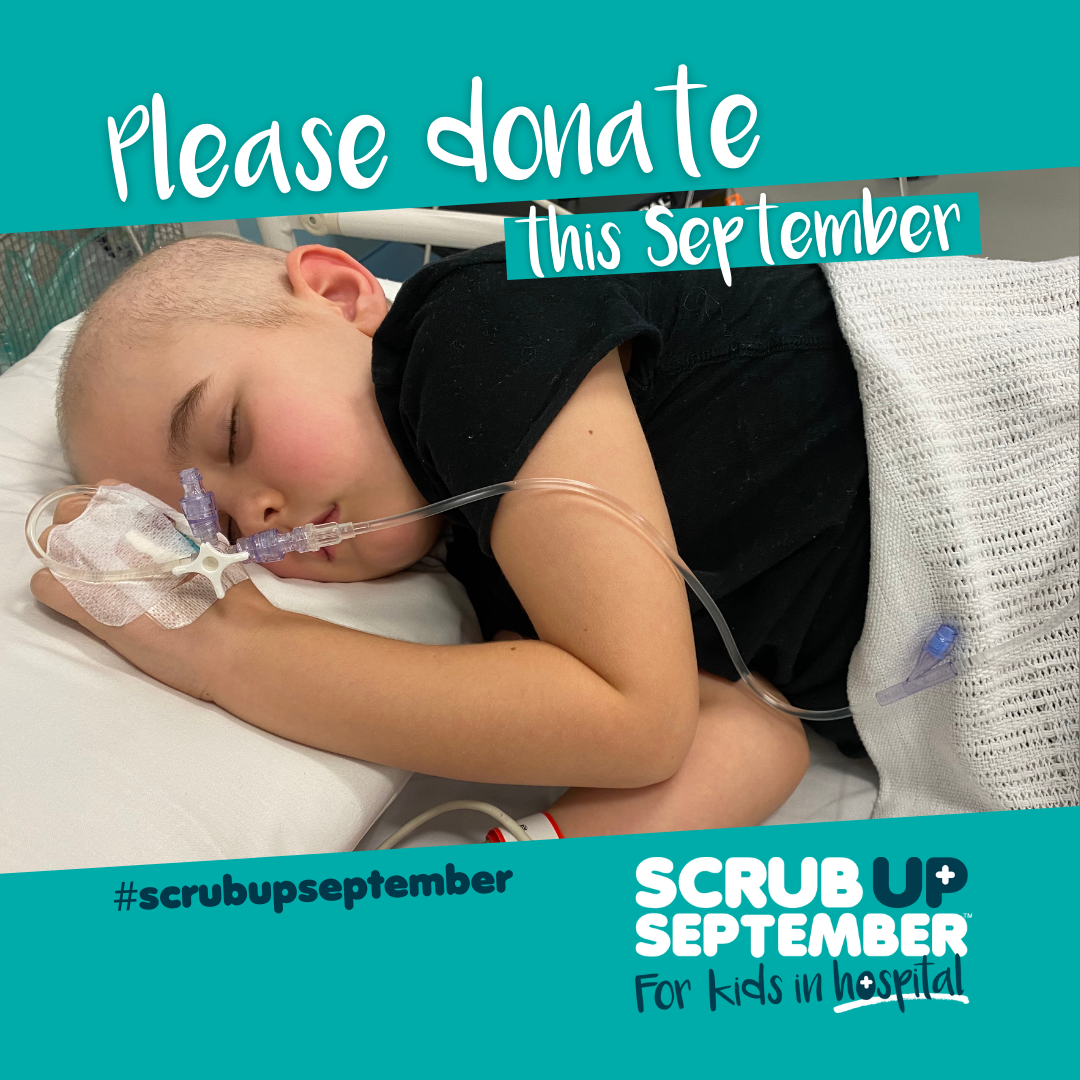 Your support is needed now more than ever to help sick kids in hospital, like Chase. There are lots of ways to get involved this September:
Buy our specially designed Betty and Will Get Better scrub hats and other merchandise on our new online shop launching in September
Fundraise for us by hosting an event, selling wall tokens or donating a percentage of sales.
Donate to the Foundation
Register now for Scrub Up September