May, 2023
Giving Day raises record funds
Gold Coast Hospital Foundation has held a record-breaking Giving Day with more than $213,000 raised to support the health service, patients and families.
The marathon fundraiser saw every donation doubled for 12 hours by generous local businesses and individuals in the community.
Throughout the day, the donation phone lines were manned by 100 volunteers calling on friends, family, past supporters and the community.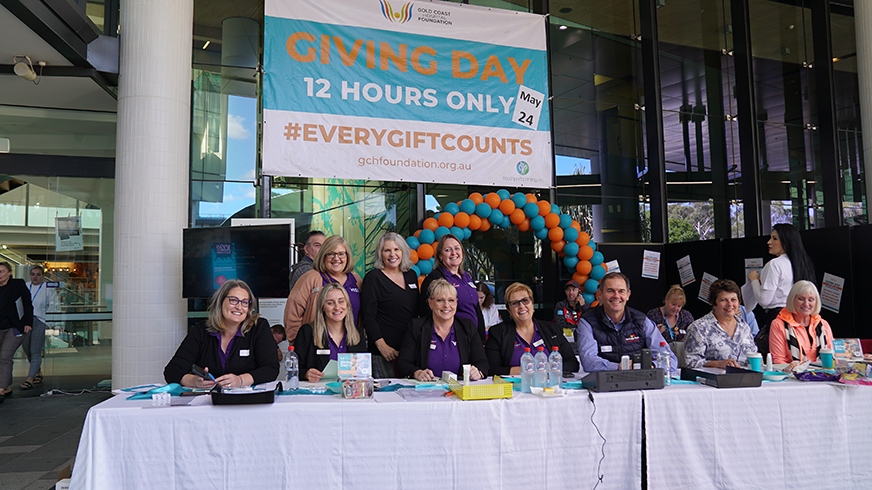 1029 Hot Tomato created an atmosphere filled with excitement as they broadcast live outside Gold Coast University Hospital. There were incredible stories shared, listeners calling in to donate and even a performance by country rock singer-songwriter, Casey Barnes.
Acting CEO Joe Hanlon said the Foundation was very grateful to Gold Coast Health staff and the wider community for donating, volunteering and supporting the third annual Giving Day.
"To everyone who donated, volunteered, entered the raffle, stopped by our Giving Day headquarters, or supported the day in another way, thank you from the bottom of our hearts," Joe said.
"Every donation was celebrated, every like and share on social media helped spread the awareness even further, and ultimately contributed to the final donation tally."
View the final tally